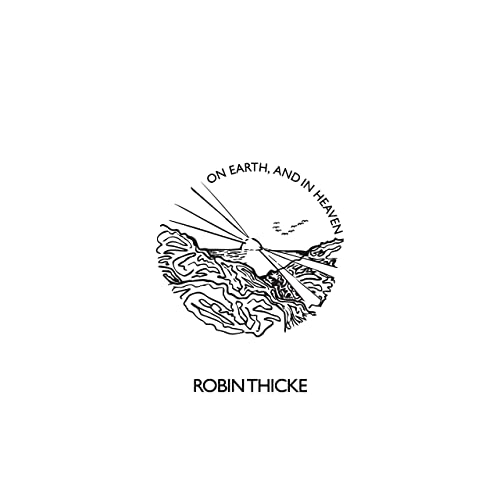 If you're looking for some smooth soul/R&B to get you through the year, I have the perfect album for you. Robin Thicke released his album, On Earth, and in Heaven, on February 12, 2021. In his eleven-track R&B/Soul album, Thicke managed to successfully add a twist by incorporating 70s/80s and Blues stylized sounds in a seriously cohesive way. Personally, this album reminds me of a mix of Michael Bublé, Bruno Mars and 70's style songs like "Brick House" by Commodores. He, even, adds a taste of English and Spanish – Spanglish – in his catchy track, "Lola Mia."
My top three favorite songs are "Take Me Higher," "Forever Mine," and "Look Easy." While I typically listen out for the lyrics when I listen to albums, I definitely think this is a care-free album that does not require you to truly listen to the relatability of the lyrics and stories within each song – but it doesn't hurt! "Take Me Higher" is the song that gives off the grooviest energy, which is why "Brick House" popped into my head right away. I'm curious to see if anyone agrees with me on that one! As far as lyrics go, "Take Me Higher" follows Thicke along a fast-paced race home to get home to the woman he loves. It is upbeat and has such a fun rhythm that you cannot resist bobbing your head – or at least I can't! This is the kind of song you don't expect to hear in 2021, but trust me, you'll be glad you did. I've already added this one to my beach playlist to listen to while I sit out in this week's sunny weather and daydream about being on a beach vacation. I have no shame – just manifesting more warm weather and upbeat energy!
"Forever Mine" is much different from "Take Me Higher" in that it has a slower, smoother rhythm. However, it also follows the story of love. Thicke is singing to his love and telling her how infinite their love is. Even through bumps in the road, he will forever live in their little bubble of paradise. He shares with her that their love is "once in a lifetime" and that you "can't let a love like this pass you by." I could definitely see this song played at a wedding for a first dance, but that's not to say you can't listen to it in your daily life too!
"Look Easy" is the perfect combination of smoothed down R&B and upbeat, catchy rhythms. Thicke continues his tribute to the woman he loves and commends her for her great heart and ability to love others. I love the versatility of this song and its range of musical elements. I know I will be adding it to a variety of playlists, and it will still be able to blend in with each one perfectly. Thicke has a beautiful way of not only describing love but sharing the feeling of it through music. Whether you have that great love in your life or not, you can definitely feel the beautiful intensity in Thicke's heart as he sings to the love of his life.
This is an album that is so versatile that it is difficult to do it justice in just a few paragraphs. That being said, go give On Earth, and in Heaven a listen, so that you, too, can understand what I mean!
Kate Brooks
Picture credit comes from: http://www.soulinstereo.com/2021/02/album-review-robin-thicke-on-earth-and-in-heaven.html