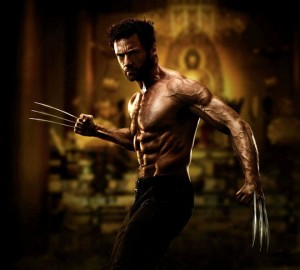 By Harrison DeFalco
Hugh Jackman is back as one of the world's most beloved mutants in what might be one of the nicest surprises to hit theaters this summer. Especially after the travesty that was "X-Men Origins: Wolverine." This is the Wolverine film many wanted the first time around and audiences will be thrilled as they watch our clawed hero battle ninjas, Yakuza, and samurais in the land of the rising sun.
This is a solid blockbuster with direction as sharp as Wolverine's claws. Jackman provides an excellent performance in his sixth appearance as the character that launched his career.  No matter how old he gets, Jackman always seems to look more "jacked" than he's ever been.
"The Wolverine" delivers wonderful action while also featuring a more humanizing portrayal of the character Wolverine. Exploring themes of immortality, legacy, and death, the film provides more than previous super-hero films this summer.
"The Wolverine" doesn't feel like a super-hero film until perhaps the third act, which some have complained devolved into more cartoonish antics. The third act actually presents what has been missing in a lot of superhero fare. There are legitimate stakes and action in which a vulnerable hero might not make it out unscathed or even alive.
By the end of this down-to-earth story about a warrior who can't seem to die, even when he's finally able, audiences will feel their money was well spent. And that doesn't even account for the post-credits scene that will have them roaring for the comeback of this beloved comic book franchise.