---
Let's be real: There's so many shows out there now – between Hulu and Netflix and Amazon and our dear old Cable – that there's simply not enough time to watch it all. And even if you do start a new series, who's to say what's worth watching?
Well fret no more! Our column "Why Aren't You Watching" has got you covered, with almost weekly suggestions on some great shows all within binging distance!
---
Ever want to watch a show that's both beautiful and gruesome? Something that makes you think and pay attention – a show you actually have to watch to understand? A show that's creepy without those pesky jump scares? If so, then welcome to the great series of "True Detective."
Matthew McConaughey and Woody Harrelson  kicked off this series way back in 2014, and made waves with the inventive writing style that allowed viewers to watch and keep track of events over a series of timelines. These cuts into different decades are not marked by captions of any kind on the screen; instead the viewer watches as the characters are aged and de-aged, and are responsible for keeping track of the series of events.
Colin Farrell, Rachel McAdams, and Vince Vaughn carried the torch through to Season two, to slightly less acclaim than the previous story. However, critical reviews from film and television publications did not hurt viewership, with Season two maintaining its position as the most-watched show in its weekly slot.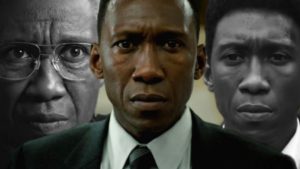 "True Detective's" newest season stars Mahershala Ali (of "Green Book," "Luke Cage," and "Moonlight") and Stephen Dorff (of television show "Star") as Arkansas detectives in charge of major crimes. Season three spans three decades, with each time span weaving into the others until the full picture – and full crime – are revealed.
There is a consistent style throughout the three seasons – each of which focus on a different pair of detectives across the country, all dealing with cases that rattle the very essence of their character. These cases are convoluted, dark and twisting, and take the viewer along for the ride in the most magnificent way that television can. Each character is complex, with dense backgrounds that either help or hinder their current investigations and the way they perceive the areas and situations they find themselves in.
What's even more compelling, however, is the series' ability to show the human side of these cases. Because of these massive time jumps, the series is able to show what other crime shows cannot: the toll that working in these fields – on such laborious, time consuming, soul effacing cases – takes on these detectives. This is especially interesting to look at in Season three, as Ali's character specifically seems to lose his grip on himself and his life outside of the case, as he is still fixated and disturbed by inconsistencies almost thirty years later, even after everyone else had moved on. It is these variables that make the series more realistic, more influential, more captivating, and more intricate than most other limited or full run series of its kind.
But be careful: this show is not for the faint at heart. The murders are gruesome and twisted, with the most recent focusing on children. It's not horror, exactly, but there are some things that go bump in the night, and more than enough gore to fuel more than a few nightmares.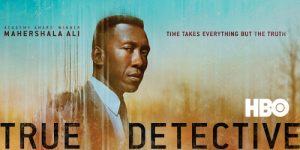 With each episode clocking in at just about an hour, the eight episode season is easily binge-able, as long as you can keep up. All seasons of "True Detective" are streaming on HBO.