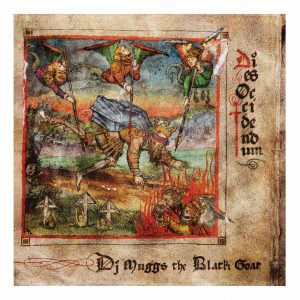 DJ Muggs the Black Goat – Dies Occidendum
DJ Muggs, whose previous projects include collaborations with Cypress Hill and Soul Assassins, takes on a new persona and adds to his large discography with this dark, creepy record. Despite the Latin title and stylistic cover art, the project feels more metal than medieval. Some hip hop beats also make their way onto this instrumental album, which is rounded out by a smattering of old-timey voice samples.
Although Muggs appears to have put a lot of thought into this project with carefully selected track titles and audio clips, it still seems a little unfinished. "Incantation" acts as a great start, but some of the beats, like on "The Chosen One" or "Subconscious" are very boiler-plate and weigh down the album with their averageness.
Additionally, the frequency of those audio clips varies enough to make Dies Occidendum something of a concept album, with the sum total of all the songs creating a narrative. I thought this worked well, but still wished I could have seen some more tightly-packed tracks that were able to stand on their own.*
Overall, though, my issues with the album mostly boil down to artistic preference, Dies Occidendum is an interesting ambient project that acts as a fine addition to Muggs' work.
*For a project of this type, check out "ACT III (THE DEATH)" by Foster Cazz.
Fav Songs: Incantation, Nigrum Mortem, Alphabet of Desire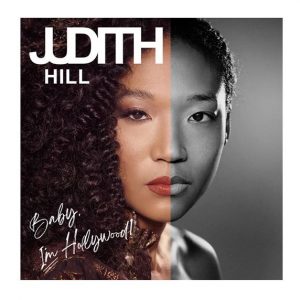 Judith Hill – Baby I'm Hollywood
Judith Hill is an industry back-up singer, but shines on her own with her third studio album, Baby I'm Hollywood. The album is largely R&B, but incorporates elements of funk and jazz as well.
Perhaps due to her work with classic singers like Michael Jackson, Carole King, and Barry Manilow, Hill's songs also have a classic feel to them. Although this creates songs that are proven to work, it results in tracks that are easily expected. "Silence" sounds like your typical slow but powerful ballad and "Step Out" is the average upbeat, groovy song. Admittedly, though, this sound is the standard because it works, and when something like "Newborn Woman" starts playing, I can't deny that it makes me want to get down and dance.
There are moments, though, when Hill's sound dabbles in contemporary style. The production on "Americana," especially the percussion and MIDI riffs, sound very modern. "Thank You" also sounds like it could be on the radio right now. I would have loved to see Hill do a little more with this or just get a little experimental. Nevertheless, Baby I'm Hollywood acts a competent album and addition to Hill's work.
Fav Songs: Americana, God Bless the Mechanic, Miss Cecilia Jones, Newborn Woman, Thank You
Nubiyan Twist – Freedom Fables
Freedom Fables is the newest release from the London-based music collective Nubiyan Twist. Characterized by jazz, Neo-soul and afrobeats, the record delivers nine solid tracks.
Part of the album's strength comes from the featured singers on each track. Particularly notable is CHERISE, a UK singer who provides vocals for three tracks, including "Tittle Tattle" which features punchy lyrics, and "Flow" which highlights the sweetness of her voice. Ego Ella May also sounds great, and the combination between her breathy vocals and the electric keyboard on "24-7" is perfect.
Every guest brings their own unique skills to their track. Whether it's singing in a different language ("Ma Wonka" and "If I Know") or providing an instrumental ("Buckle Up"), every song feels personal to its featured artist. This characterization also makes each track stand alone as its own story, contributing to the band's theme of individual fables.
Despite the different voices, though, Nubiyan Twist ties everything together with their wonderful instrumentals. You can feel the fun and enjoyment everyone is having on this record, and this makes Freedom Fables a groovy time.
Fav Songs:  Tittle Tattle, If I Know, Flow, 24-7
If Judith Hill's sound is a little corporate, and Nubiyan Twist's sound is a little academic, Lake Street Drive's sound feels totally top 40. Their new album Obviously is a non-stop flow of funky, jazzy tracks that combine contemporary elements with classic influences.
The production on "Being a Woman," for example, incorporates a modern bouncy bass, while "Feels Like Last Time" features a ukulele and hand claps reminiscent of an Ingrid Micahelson track. Obviously also revitalizes 80's instruments, with punchy drums on "Making Do" and a retro keyboard on "Anymore."
In addition to the instrumentation, Rachael Price's vocals are quite notable. She can match the tone of the track whether it's the jaunty "Hypotheticals" or the slower, introspective "Sarah." Price also has some great lyrics to work with, where internal rhymes and wordplay make each track even more enjoyable.
Combined, all these elements make an album that is not only approachable, but also really good. Take a listen for sure.
Fav Songs: Hypotheticals, Same Old News, Making Do, Know That I Know, Lackluster Lover
Picture credit comes from allmusic.com (Baby I'm Hollywood) and bandcamp.com