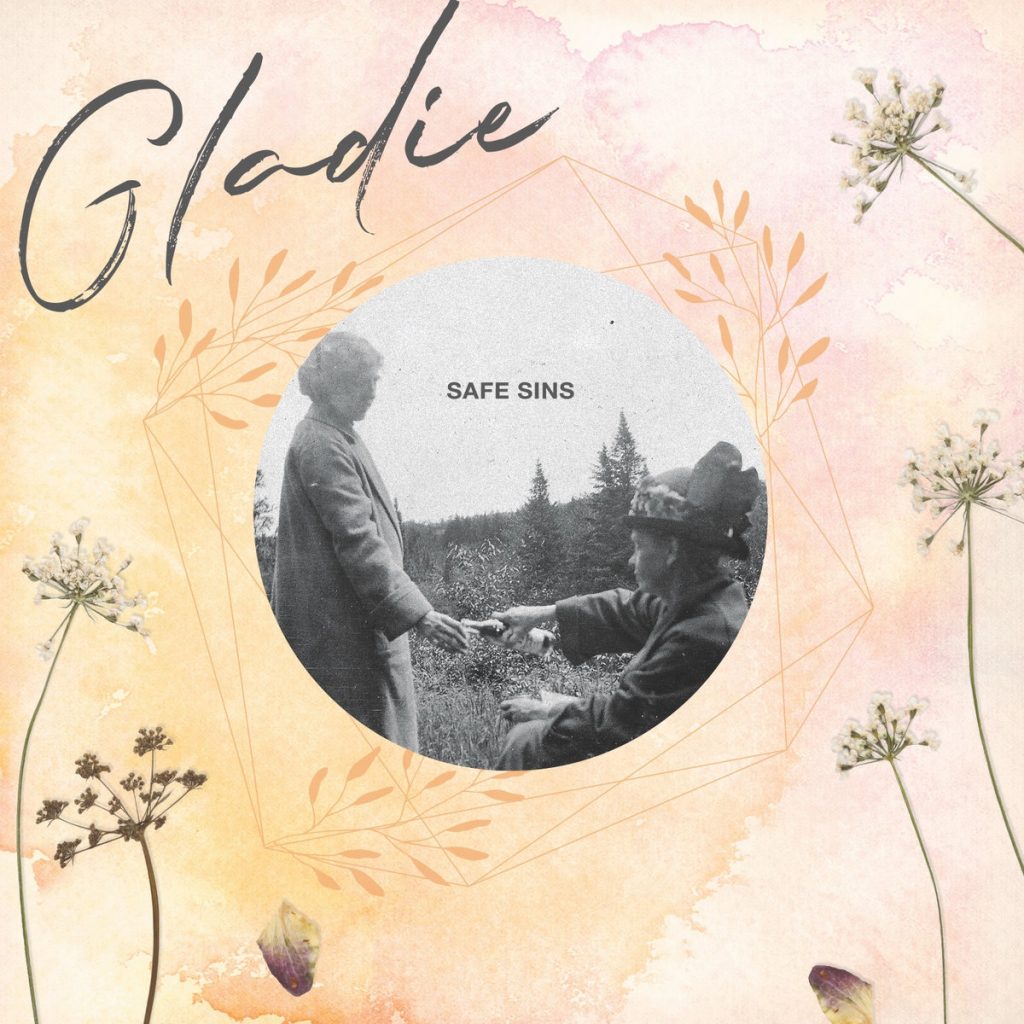 After debuting with the Everything is Talking but You EP in 2018, Gladie makes a strong and experimental comeback with their first album, Safe Sins.
Gladie holds tightly to their guitar and bass centered instrumentals, similar to the sound they produced in Everything is Talking but You. However, unlike their first EP, Safe Sins features the group experimenting with more upbeat instrumentals to juxtapose the more somber, yet meaningful lyrics.
The album opens with "Pray", a slow and mellow intro that speaks of the guilt that is brought by being "lousy tenants" to our world, which causes us not to truly know what calmness is. Unexpectedly, Pray transitions into "When You Leave the Sun", an upbeat indie dance tune. This upbeat tone guides the audience through the stages of grief and Gladie's attempts to stay optimistic through such a trying time.
In an interview, the singer of Gladie Augusta Koch says, "We wanted to showcase the full range that someone could feel about a particular loss, and how these phases can go in circles and change. One day, you could experience all of those things and come up with some type of closure, but then the next day feel differently. There's never really a clean conclusion."
Though the album speaks of personal grief, it also highlights someone broken trying to heal everyone else before themselves. This concept can be seen within the songs "Overlooking the Lake" and "Parlor".
Safe Sins is an experimental and emotional rollercoaster that I suggest everyone ride. I would rate this album a solid 8/10. The album is currently streaming on Bandcamp, iTunes, and Spotify.