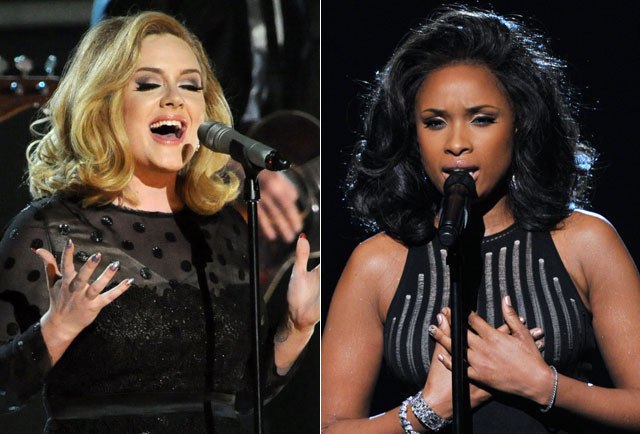 Adele, who captured the world's heart with an album about a broken romance, emerged as the top winner at Sunday's Grammy Awards, winning six trophies including the prestigious trifecta of record, song and album of the year.
The singer, who also made a triumphant comeback from vocal cord surgery on the Grammy stage, sobbed as she won the night's final award, album of the year, for "21." It was last year's top-selling album with more than six million copies sold and remains lodged at the No. 1 spot on this year's charts.
Her victories tied her with Beyonce as the most wins by a woman in one evening.
"Mom, gold is good!" Adele shouted as she took the album of the year trophy.
The celebration of Adele, a big-voiced, soulful singer, came on a night where the Grammys marked the loss of one of music's great female voices — and one of its most prized talents overall. Whitney Houston died the night before the Grammys, casting a shadow over music's biggest night. More Here