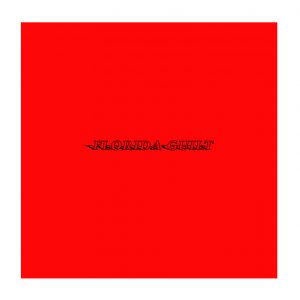 Here are some projects and singles I've got on repeat right now:
Bay Faction: Florida Guilt
I didn't discover Bay Faction until they showed up in a 2010's decade review list. By the time I got around to listening to them, I found they had broken up in July last year. Despite this, their 2018 album Florida Guilt has quickly become one of my favorite albums.
Packing nine songs into 23 minutes, each track establishes itself expertly before smoothly transitioning to the next musical idea. The album is laid back but still able to reach some high energy choruses on tracks like "It's Perfect" or "One Thrill." James McDermott's vocals are also quite unique and complement each track with just the write amount of color. Additionally, some of the lyric writing  (like the "skinny, cute, and comfortable" line on "Florida Guilt") is just perfect.
To be fair, I was not impressed by the album on my first listen through; however, after giving it another chance, it just grew on me. I've played tracks like "Ur My Bug" and "Cameras in the Home" probably over 20 times. It's a shame that I didn't discover the band until after they broke up, but perhaps we'll see more from the members in the future.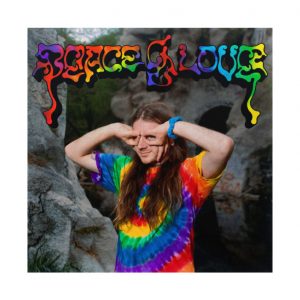 Dylan Brady: Peace and Love EP
I had never really listened to hyper pop, but after hearing Rebecca Black's recent remix of "Friday," I became fascinated and fell down the rabbit hole. This past week, a song by Dylan Brady (half of the hyper pop duo 100 Gecs and the producer for the "Friday" remix) showed up in my recommended. The track—"Of Course I Still Love You" from the 2018 EP Peace and Love—was an instant hit for me and I quickly searched out the full project.
The EP is definitely experimental, but it's slightly more approachable than Brady's work with 100 Gecs. "I'll Make You Miss Me All The Time" is a 50's-inspired heavy metal song, which is a super fun combination. Meanwhile "Key of C" sounds like something that might fit on a clipping. album and "7/11 Drone" combines a soulful piano progression with EDM beats.
Whether you love hyper pop or if it's never been your thing, maybe try this out. Also Brady's homemade music videos are generally pretty fun, so give those a look as well.
Maude Latour: "Walk Backwards"  
If you're still waiting patiently for Lorde's third album, "Walk Backwards" might be able to satisfy that itch. Latour's music and breathy vocals sound very Lorde-inspired (perhaps a little too much), but it's such a fun aesthetic you almost don't even care. "Walk Backwards" acts as the fourth single since Latour's 2019 Starsick EP so maybe we should expect an upcoming project from her as well. Other recent catchy singles include "Furniture" and "Block Your Number," so check these out if "Walk Backwards" seems like your thing.
Saint Motel: "A Good Song Never Dies"
This rock/dance track begins with a haunting operatic vocal line that immediately transitions into an infectious guitar riff. From Saint Motel's 2020 EP The Original Motion Picture Soundtrack: Pt 2, the song's epic and cinematic tone make you feel like you're watching a spy pull off their final job. The release date for part three of the album has been delayed, but until then fans can enjoy the new Mariachi Version of "A Good Song Never Dies," released just this past week.
Jockstrap: "City Hell"
"City Hell" is a bit of a weird one. Created by classically-trained duo Georgia Ellery and Taylor Skye, the song combines auto-tuned vocals, a hip-hop beat, electric guitars, and droning synths to make this multi-faceted, multi-layered track. Spacious and complex, the five-and-a-half-minute long epic takes several listens to fully absorb everything it's doing. If you're looking for something a little different, check this one out.
Noah Haynes
Picture credit comes from bandcamp.com