The name "Stephen Hillenberg" was a vital part of almost all of our collective childhood, signing the bottom of our television screens as the iconic Spongebob Squarepants theme song came to a close and our adventures in Bikini Bottom started once again.
As creator of the iconic sponge, Hillenberg spent over a decade developing each episode until his initial step-down as showrunner in 2004, after the release of Spongebob Squarepants: The Movie, staying on as an advisor and executive producer until his death November 26, 2018. He had been currently working on the production of the third Spongebob film, set to release in 2020.
Hillenberg's death was announced by Nickelodeon via Twitter:

Hillenberg had graduated from a California University with a bachelor's degree in natural resource planning with a concentration in marine resources. Before the rise of his career in animation, he worked as a marine biology teacher. It was here that he created the idea for the children's show that would change his path drastically.
In addition to his work at Nickelodeon, Hillenberg created a book series, short films, and even dabbled in "experimental animated" art in his early days.
For his work, he has been nominated for 17 Emmy Awards, 17 Annie Awards, and 4 British Academy Children's Awards.
Last year, Hillenberg released to the public that he was diagnosed and struggling with amyotrophic lateral sclerosis, or ALS. ALS is a degeneration of the motor neurons, leading to a loss in the ability to move and breathe.
Stephen Hillenberg is survived by his wife Karen and son Clay. He was 57 years old.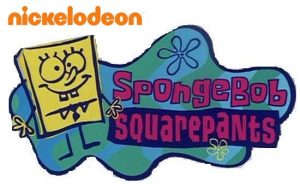 [Featured Image Courtesy of USA Today]