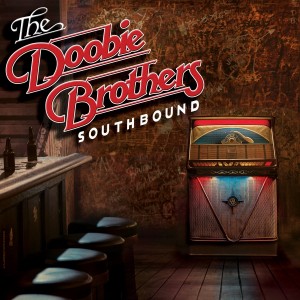 After over 40 years on the road, The Doobie Brothers' long train keeps running, bringing their mix of country harmonies, R&B bass and classic rock riffs to fans of all ages. The four-time Grammy winners released a new album last year, Southbound, which featured reworkings of old hits with some of the top artists in country music, including Zac Brown Band, Blake Shelton and Brad Paisley.
Last month, the band kicked off a nation-wide tour with Don Felder of the Eagles and will be performing at the Verizon Wireless Amphitheater in Alpharetta, GA Saturday, May 2. WVUA-FM had the opportunity to speak with guitarist, violinist and vocalist John McFee about the tour, some of his favorite collaborations, and what's new for the Doobies.
How is the tour going so far?
It's been going great. It's been really fun, actually. We like touring, we like to play in front of an audience and do our music so it's all good.
What's it like touring with Don Felder, are you guys performing together?
That part has really been cool for me; I love his playing and I love his music. He goes on before us and does his show, although I have been sitting in with him on "Hotel California" during the guitar solo, which is really an honor and a pleasure for me.
You're touring with Gregg Allman later this year, have you performed with him before and what are you looking forward to with that tour?
We are looking forward to and we've done a lot of shows together throughout the years. I think this will be our first dose of Gregg doing his solo thing. We're looking forward to that because he's one of the all-time great artists, great singer, a lot of great music there.
You personally have recorded with some of the most iconic artists of all time – Van Morrison, the Grateful Dead, Elvis Costello – who has been your favorite artist to play with outside of the Doobie Brothers?
Wow, that's a tough question, I don't think I've ever been asked that. I've been really fortunate to have worked with a lot of different people, and it'd be hard to pick a favorite. I will say when I did a thing with Glen Campbell a few years ago, when we were playing it was just giving me chills, it was really pretty special.
So many of the people I've gotten to work with have been great. Elvis Costello, I've had a long-running relationship with him, starting with his first album and I still perform and record with him from time to time, so that's been a really special relationship. He's a real talented guy, very bright.
 What is the favorite song among the band to perform live?
It's probably a little different for each of the members. There again, it's hard to pick a favorite. We were talking about it the other day and if you had to pick one, I think probably "Listen to the Music." It was the band's first hit single and it's become an anthem. That one is always a pretty moving song to connect with an audience.
 Talk about the new album Southbound that came out last year and working with some of the artists in country music, what was that process like?
I think we were very fortunate with that project. We were approached with the idea and we were going, 'do you think there are people who would want to do this with us?' We were really pleased to find out that a lot of these artists were influenced by the Doobie Brothers' music and were really eager to do this collaborative effort with us. When we got into the studio, it was pretty amazing because besides the artists themselves, the "Nashville Cats" session players were brought in to help out and cut the tracks with us. We got the same kind of feedback from them, saying 'hey you guys really influenced me' and we're kind of looking at each other going 'where did we go right?'
It was a really fun process, because there was a lot of positive energy. The producer David Huff, I give him a lot of credit for doing a great job of putting it all together and making it as good as it is.
Who are some modern artists that are putting out music today who you are a fan of?
Guys like Ed Sheeran, young new artists who are out there. It's nice to see that there is music being made that has some heart and soul behind it and some actual dedication to playing and knowing how to play instruments and sing. Because there's a lot of music that isn't like that, not to be negative about it, but there's a certain amount of artificiality to some of it.
Do you guys have any new music in the works?
We do, actually. We've been talking about doing a new recording project with new material, and we've been playing some ideas for each other. Right now we're in the middle of our touring season so it will be a little while before we get time to start doing some recording. But we intend to do some new projects, so that is in the works.
You have been touring and producing music for so long, how do you keep touring fresh after all these years and how has it changed over time?
 Touring is something that we all enjoy. When we got back together and starting touring and performing again, the reason for it was that we all missed it; we like to do it. This is a group that has always been about performing.
As far as how it's changed, in the old days we were either on the road or in the studio incessantly, and that's really probably why we had a breakup in the first place. The group was burnt out. So we don't want to do that again. So we try to do enough shows to where we can keep our chops up and it's fun, but it's not a burn out. We've learned a little bit about that throughout the years. That's another thing as far as evolving through the years, we've learned we've got to take care of our health.
Finally, what can the audience expect from the show in Alpharetta?
We always give our best. We go out there and we're dedicated to giving the best performance we can and putting all of our energy into it. There's a real serious dedication to giving a good performance. We're careful in trying to keep the show fresh by changing arrangements from time to time and changing the set, having different songs so the audience isn't seeing the same show year after year. We try to keep it fresh for ourselves too. But there's certain songs, obviously, that we kind of have to play, the big hits that people expect to hear and deserve to hear.
As far as some of the other tracks, we try to change them up, we try to pick songs that are fun to play. We pay attention to what our fans say, now with the internet we're able to get feedback so we try to incorporate that. But we try to keep it fresh and exciting for the audience and ourselves as well. And again, with Don Felder, I think people are going to get a real good show because he's got some great material to draw from and he's really good.
More information about the Doobie Brothers tour with Don Felder.