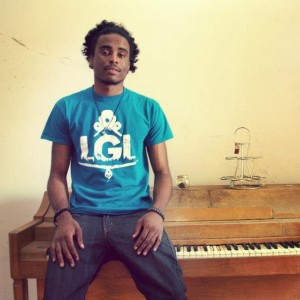 Written by: Katarina Thompson
When people think of rap music, it is pretty typical for mainstream artists such as Lil' Wayne or Big Sean pop into mind. However, within the rap/hip-hop music genre there is a sub-genre titled "underground hip-hop". The University of Alabama has its very own underground artist producing music in the studio of Gorgas library, and he goes by the name of Carey Fountain. Camille Corbett, host of Femme Fatale, will have the chance to sit down and interview Fountain on Sunday, June 23, from 4-5 p.m.
Underground hip-hop is an umbrella term for hip-hop music outside the general commercial canon. It is typically associated with independent artists, signed to independent labels or no label at all. Many times people consider these Independent rap artists to be sort of musical hipsters From Mac Miller and Wiz Khalifa to Kreayshawn, "hipster" mix tape artists are beginning to receive national recognition, and top mainstream music charts.
"Unique" was the term used when Marcus Polk, 20, student and fan of Fountain's music was asked to describe his music style. From the beats of his songs to the off the wall verses he raps, Fountain is the epitome of originality in this underground music scene.
"Music is everything to me, it's my life and pretty much all I live for.  It has gotten me through the toughest times and the best of times.  Songs are like memories in the form of audio and I just think its so cool how much music can do to the human mind. " said Fountain.
Fountain, a junior at the University of Alabama, pursuing a degree in media business, formed the group DoReMe (which is short for Discovering Ourselves, RevolutionizingEarth, Musically Enlighting) his freshman year of college. Through releasing five mix tapes, self-produced music videos on YouTube, performing at venues and creating an apparel line (Live, Grind, Love) DoReMe has created a fan base across the North and South coast.
"They are like a young black hippy movement, I couldn't imagine a better group of kids to work with," said Odds, an underground artist from South Florida.
Having a musical talent is a gift. Everyone is not born with the ability to create the instrumental beats you hear on the radio when a song plays, or the lyrics you hear in your favorite song. However, Fountain does not consider the fact that he can create a verse in a quick period of time or come up with a beat for a new song a gift.
"I wouldn't consider it a gift I would just say I like to express myself. For me it is just all about emotion.  Usually, I start off making a beat by just trying to feel the music in my soul and just play around with the sound until I come up with something I like. Then I listen to it for a while and just brainstorm and just try to always write something that I know is real to me and if people like it then cool and if not that's cool too.  I try to make music that people hear and automatically know it's me. I hate comparisons and trying to "fit in"."
Be sure to tune in Sunday  at 4pm to hear Fountain's latest music and to learn more about the young MC himself.