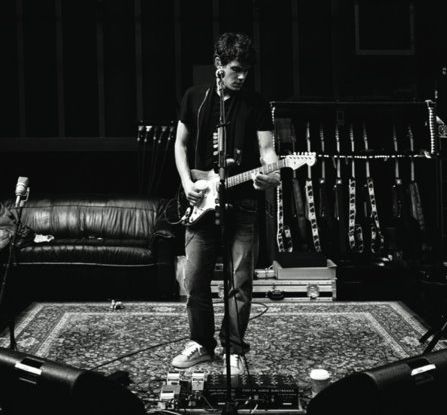 John Mayer, who was scheduled to play at the Tuscaloosa Amphitheater on April 26th, has canceled his entire US tour, which was to be his first in the US in 2 years. Mayer said in a statement Friday that, after an medical evaluation of his throat, that the granuloma that once was healed has resurfaced. This caused him to take an indefinate leave from performing live, Mayer said.
"I'm pretty emotionally burnt out at the moment, but please know how hard I tried to resolve this and how disappointed I am that I can't perform this record yet. I'm completely bummed, especially for all of you who started making plans to see a show. Nothing feels worse than having to break the stage down before the performance, and I mean nothing."
Tickets for the event at the Tuscaloosa Amphitheater will be refunded automatically from any point of purchase, the Tuscaloosa Amphitheater's facebook page announced. Mayer said in the statement that since he cannot perform live, he will spend that time getting better and writing a new album. He will release "Born and Raised" on May 22nd as scheduled.
His performance at South by Southwest was also cancelled.
"…The only thing that stops me from devolving into a puddle of tears is knowing that it's a long life, and the greatest gift in the world is being able to create music no matter what the circumstances." Mayer said. "So these are the new circumstances, and I'll find a way to make it mean something. That's all you can ever do."