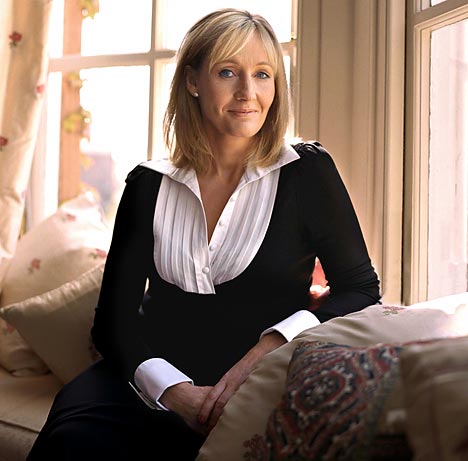 The author of mega-selling Harry Potter series has an agreement with Little, Brown in the United States and Britain to publish her first novels for grownups. The title, release date and details about the novel, long rumored, were not announced Thursday. Her seventh and final Potter story came out in 2007.
Rowling's Potter books, which broke sales records around the world, were published by Bloomsbury in Britain and Scholastic in the U.S. Rowling will now share the same publisher with Stephenie Meyer, whose Twilight series at least partially filled the gap opened by the conclusion of the Potter stories.
"Although I've enjoyed writing it every bit as much, my next book will be very different to the Harry Potter series, which has been publish. More Here.