By: Kristian Corpuz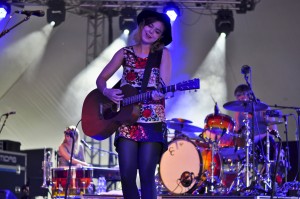 Inclement weather did not stop the Wakarusa Music and Arts Festival from having a wild 10th anniversary.  This year's Wakarusa Music and Arts Festival, held in Ozark, AR,  is sure to go down in history as not only one of the muddiest, but also one of the wildest years ever.  It had a jam packed lineup that included acts such as two performances from Umphrey's Mcgee, an STS9 show and a Widespread Panic headliner.
First night had some groovy tunes from bands such as Moon Taxi, Galactic and Yonder Mountain String Band.  It was STS9 who took the night though with an impressive set that put everyone in the right state of mind.  A few postponed shows later brought Tipper on stage, a set that brought the house down and was sure to be the talk of the festival!
The second night had a few cancelled shows, but that didn't stop a full house at Of Monsters and Men, who played hits such as Mountain Sound and Little Talks.  Umphrey's Mcgee did it big and threw down for their first of two shows.  The sun even came out to play during an epic SOJA set.  Allen Stone had a great set also and of course Dispatch had another great night as seen in many of its festival stops this summer.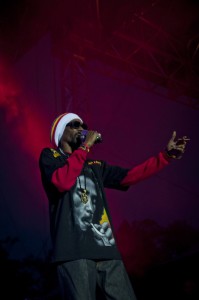 Day three had its hand in making the festival great with some great shows from international band Bombino, reggae stars Rebelution, and folk artists Shovels & Rope.  Gogol Bordello played its wild and crazy gypsy rock, and Widespread Panic had a long eventful night set with the usual Jimmy Herring ripping it on the guitar.  Earphunk was the surprise of the day with its Daft Punk cover set that got everyone in the Outpost Tent going crazy!  Umphrey's Mcgee had a late night set to cap of its epic two night run at Wakarusa.  Papadosio had a late night set that brought the fire, and The Polish Ambassador came to rage with night one of its two nighter at Waka.
The last and final day was not to be forgotten.  Bombino came back out to have another great set.  Icona Pop showed of its guns with a high performance set.  The Polish Ambassador got everybody jumping and dancing AGAIN!  Gramatik had a phenomenal EDM set with GRIZ, who played earlier that day.  Griz made a guest appearance to preview the collaboration GrizMatik.  Snoop Dogg, or should I say Snoop Lion, had a sweet night set playing both his hits as a hip hop artist and as a reggae artist.  Amon Tobin had his monumental video display that was out of this world (literally)!  Last but certainly not least, EOTO closed out the festival with a major rager at the Revival Tent that left the festival on a fantastic note.
Yes, Wakarusa had a few cancelled shows and a major storm run through it.  Yes it was muddy. However, it is undeniable that Wakarusa's 10th anniversary shined in the end as a great festival for the 2013 festival season and a rage fest unlike none other.  Wakarusa will be talked about for the rest of the summer as that wild and crazy mud party you had to be at.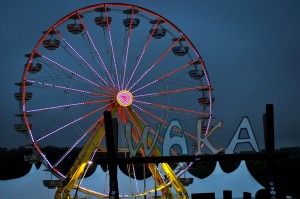 Photos by: Honesttune.com and Pastemagazine.com