Review written by Paley Martin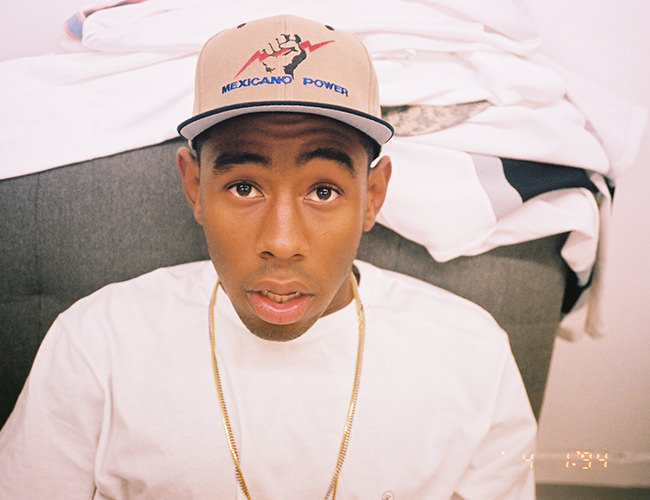 Tyler started gaining popularity in 2011 with his self-directed "Yonkers" music video – you know, the one where he eats a roach and then hangs himself at the end. This dude is not your typical hip hopper and will probably eat you too if you try to squeeze him into any genre whatsoever. He and his 12+ piece OFWGKTA (Odd Future Wolf Gang Kill Them All) camp, all Los Angeles natives, have essentially taken the global, modern day youth by storm with not only their music, but their comedy central TV show Loiter squad, Golf Wang clothing line, annual carnivals, and most of all their "I don't give a damn" attitude. Breaking practically every imposed rule in the music industry and mainstream media, Odd Future brings anarchy to whichever context of which they chooses to be a part – so much so that they were recently banned from New Zealand.
With or without Odd Future, Tyler has an undeniable effect of crowd infection. His shows are a culmination of speaker-busting, energy bleeding, mosh pitting madness. His lyricism falls nothing short, either. As much havoc as Tyler ushers on to the stage, his rhymes  – even more so – douse their listeners with the tainted mind of the artist. With three solo albums behind him, the last being a more matured effort  in WOLF, the twenty-two year old has left more than a mark on the world's rap audience. He's unpredictable, he's obscene, he's offensive.
Tyler, the Creator is bound to stir up some pandemonium on the Buku stage. And trust me, you're going to love it.