Photo Courtesy of CW/David Gray
On Thursday, October 27, conservative speaker Matt Walsh visited the University of Alabama, invited by the student organization Young Americans for Freedom (YAF). Walsh provided a screening of his new documentary What is A Woman? and held a short talk and Q&A session afterward.
Viewed by some to be a source of transphobic rhetoric, Matt Walsh's presence on campus received backlash. As part of this response, a protest was organized and held on the UA Quad before Walsh's talk.
WVUA sent its reporters to interview protestors and supporters and get a clearer idea of how this event affects the UA campus.
Around 50 protestors gathered to hold signs and chant. Ten or so observers gathered as well. WVUA's reporters Chloe Crooks, Noah Haynes, and Joseff Ribble talked to the crowd.
Photo Courtesy of CW/David Gray
Around 8pm a large crowd filled the auditorium. The YAF President, Wyatt Eicholz, introduced Walsh, who spoke for about 30 minutes. As part of his talk, Walsh responded to four objections that opponents have used to challenge him. Here is his conclusion.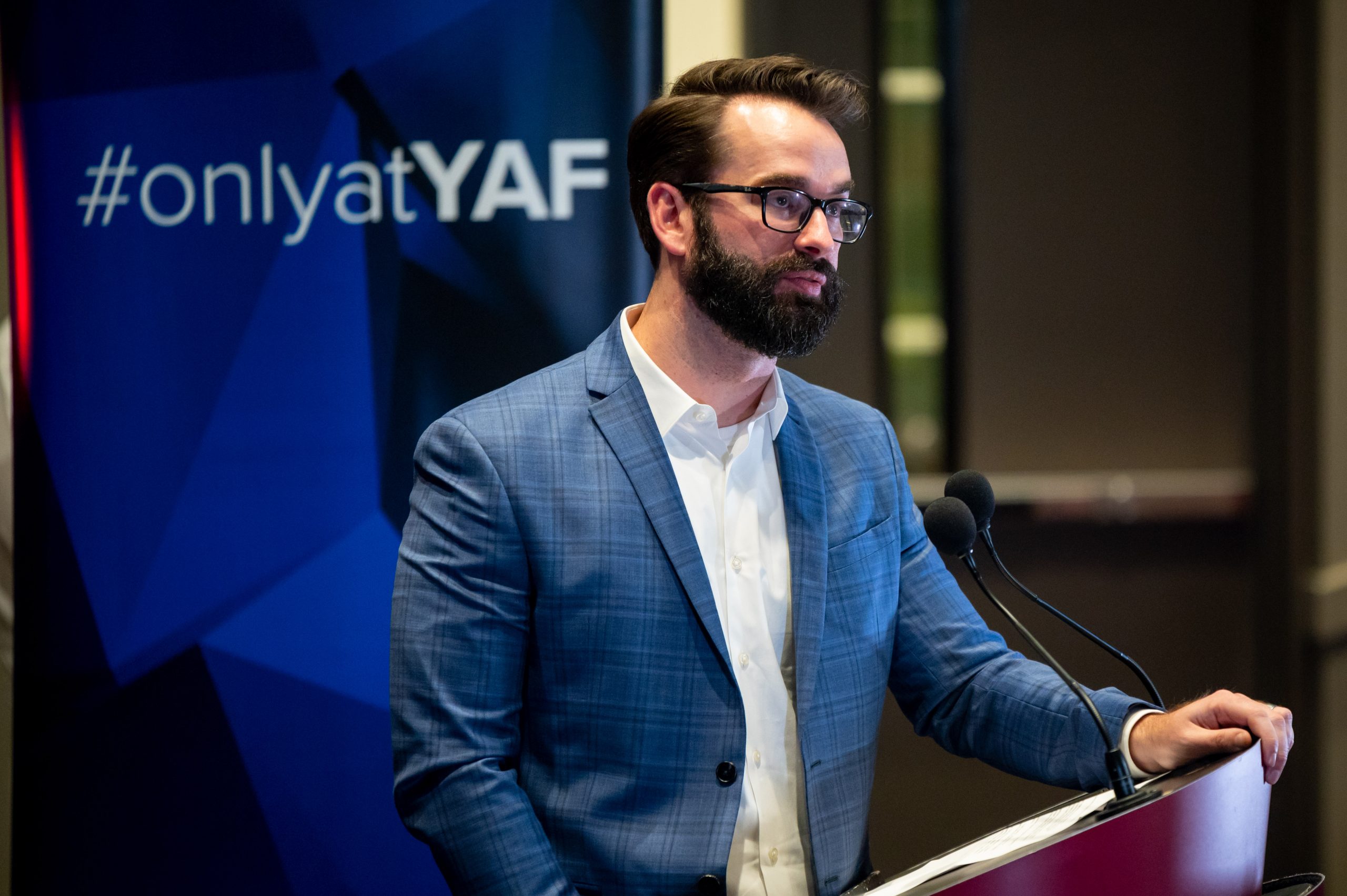 Photo Courtesy of CW/David Gray
A Q&A Session took place next. Noah Haynes interviewed some members of the audience aftewards to get their reactions. 
Photo Courtesy of CW/David Gray
This was the last stop on Walsh's tour. Right after it ended, Walsh's Twitter account retweeted this message, celebrating Elon Musk's buyout of Twitter:
Fired Twitter execs should use their new free time to educate themselves.

I'd suggest starting with @MattWalshBlog's What Is a Woman.

— Rep. Lauren Boebert (@RepBoebert) October 28, 2022
Transgender Awareness Month starts next week.