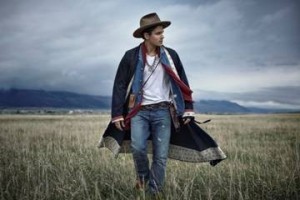 Considered a pop artist, John Mayer shows in his 6th album, Paradise Valley, that this may not be the most accurate classification; at least not anymore. This album, which was released August 20, 2013, marks the return of his singing career after undergoing two vocal cord surgeries. Despite this setback, Mayer is back and his voice is better than ever.
Mayer seems to take on a soft, country rock genre that feels like a casual summer day relaxing in the country sides of Montana; which fittingly is the inspiration for the name of the album. The song "Wildfire," emulates the carefree, no worries mantra that Mayer wants to portray. It's a refreshing, stripped down change.
Mayer follows his own compass and sidesteps the trends set by today's pop artists. He takes his music back to a time when it was just a man and his instruments without the added gimmicks. His remake of Lynard Skynyrd's "Call Me the Breeze" is a way of reminding people of what music used to be. He takes a classic song from the past and gives it a folksy spin unique to his musical style.
There is a refreshing simplicity to his sound that much of today's music is lacking. It's mellow and enticing; easygoing with a feel-good quality.
As easy as this album is to listen to, the one drawback to a simple sound is that the music tends to run together. With that said, Paradise Valley works well as a return for John Mayer, proving that he doesn't need much more than his voice and a guitar to make a good record.