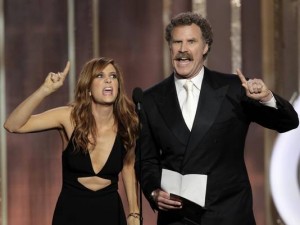 Nonsense-spouting weatherman Brick Tamland loves more than just lamp, apparently: Now he's got a spouse.
Former Saturday Night Live cast member Kristen Wiig is taking on that role in Anchorman: The Legend Continues, the sequel to the 2004 comedy that features a returning lineup of Will Ferrell, Paul Rudd, David Koechner and Steve Carell. The follow-up featuring Ferrell's mustached Ron Burgundy and his news team is scheduled for a December 20, 2013 release.
Read the story in full here.