It's finally here!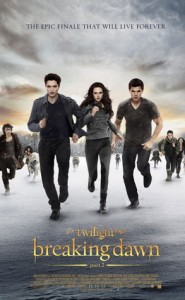 After four years, four flicks, one large cheating scandal and a very Robsten romance, the final Twilight flick, Breaking Dawn Part 2, hits theaters at midnight!
We can hardly believe it's time to say goodbye to our beloved Bella and Edward, the abtastic Jacob Black and entire wolf pack. And we might even miss the evil Volturi as we bid farewell to the mega franchise.
Click HERE to read more on E! News Online.