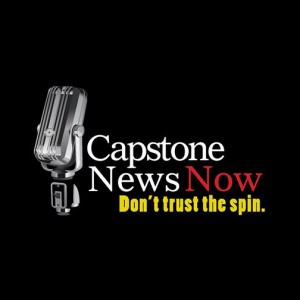 Attention current University of Alabama students and those who will be attending UA in the fall:
Capstone News Now, the flagship news program for WVUA-FM is looking for talented, hardworking and ambitious young professionals to join our staff.
No prior experience is required however preference is given to those who have some background in journalism (broadcast, print or digital).
Positions Available:
-On Air Reporter (looking for five additional)
-Producer (looking for two additional)
-Web Editor
-Social Media and Marketing Team (looking for three additional)
-Writers
Requirements:
-Current UA Student
-Interest in journalism, broadcasting or matters relating to the community
-At least three hours of time per week
Who We Are:
WVUA-FM News was founded in 2012 to fill a void in the ways UA students and Tuscaloosa citizens received their news. We are the only totally student run broadcast media outlet at UA but still cater to and cover non-student related issues from the community and around the world. Capstone News Now is our flagship news radio show which runs during the fall and spring semesters, Monday-Thursday from 3:30 to 5:00 PM. UA students manage, host and operate the program which incorporates interviews with news makers, top story readings and pre-recorded reporter packages. With a ever-growing presence on air and online, we are on the verge of shifting the dynamic of news consumption at UA.
To Apply:
Send a
1) Resume
2) Work samples (not required)
3) Statement of interest (roughly 150 words) of why you want to be considered for the position you are applying
to news@wvuafm.ua.edu